Pin It
Happy Back to School for those of you who had kids start school last week! Remember when we used to start school the day after Labor Day – what happened to that? Well school may have begun, but according to the weather (and my stomach) it's still summer and this week's menu is filled with great summertime recipes.
Click on the link below to download a PDF of the menu, grocery list, and recipes.
Summer Menu: Week 4
Here's the menu for this week:
Sunday: Greek Pasta Salad with Sausage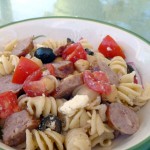 Monday: Grilled Lemon Herb Pork Chops with LO* Pasta Salad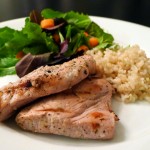 Tuesday: Grilled Chicken Tandoori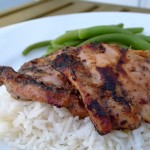 Wednesday: Tomatoes with Fresh Basil over Pasta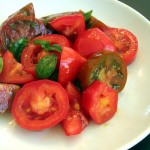 Thursday: Green Salad with LO* Tandoori Chicken
(no photo)
Friday: Vegetarian Pesto Pita Pizza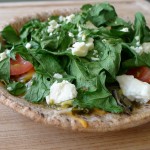 Saturday: Fish Tacos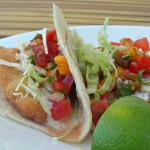 *left-over
Happy cooking!