Pin It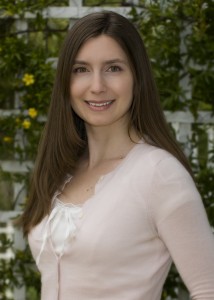 Hello! My name is Nita and I love food . . . so much in fact that I decided to create this blog to share this love with you. My appreciation of good food began as a child, although I never had much desire to learn how to create the delicious meals that I enjoyed so much. When I got married, my culinary expertise consisted of "cooking" Campbell's condensed soup on the stovetop. Thankfully, my husband had far more experience and became the primary chef of the family. Cooking was a bit frightening to my Type-A personality, so I never attempted to cook anything without closely following a recipe. I did not enjoy the cooking process, and the results of my cooking attempts were often disappointing. Baking, however, was almost always a success, since I had been doing it since I was young. My parents rarely kept store-bought cookies at home, so if I wanted something sweet, I had to bake it myself. I learned very quickly that if my cookie batter has the consistency of cake batter then I probably did something wrong.  Baking was so satisfying to me because following the precise measurements and instructions would always produce consistent (and delicious) results.
I gradually grew more comfortable in the kitchen by watching my husband throw together meals with ease (and almost never a recipe), but I never really became a cook until my second child was born and I became a stay-at-home mom. My family was subjected to some questionable meals during my first few months as head chef, but I kept at it, and as they say – practice makes perfect! Well, not perfect, but usually quite tasty.
That was over 3 years ago, and now our kitchen officially belongs to me. I'm not only confident in my cooking ability, but I enjoy the process of creating healthy meals for my family. I hope that you enjoy reading about my culinary adventures, and find inspiration to create your own food of bliss.
You can also find me at http://www.albertvs.com/.