Pin It
This sweet coleslaw is super-delish, and the perfect side for barbecued chicken or pulled pork. The addition of chopped apple adds extra crunch and flavor to the coleslaw. You could shred your own cabbage for this recipe, but I prefer the bagged coleslaw mix that contains thick shreds of red and green cabbage, and carrots, because it makes the prep time really quick! The slaw will need about an hour to marinate, so be sure to prep this in advance.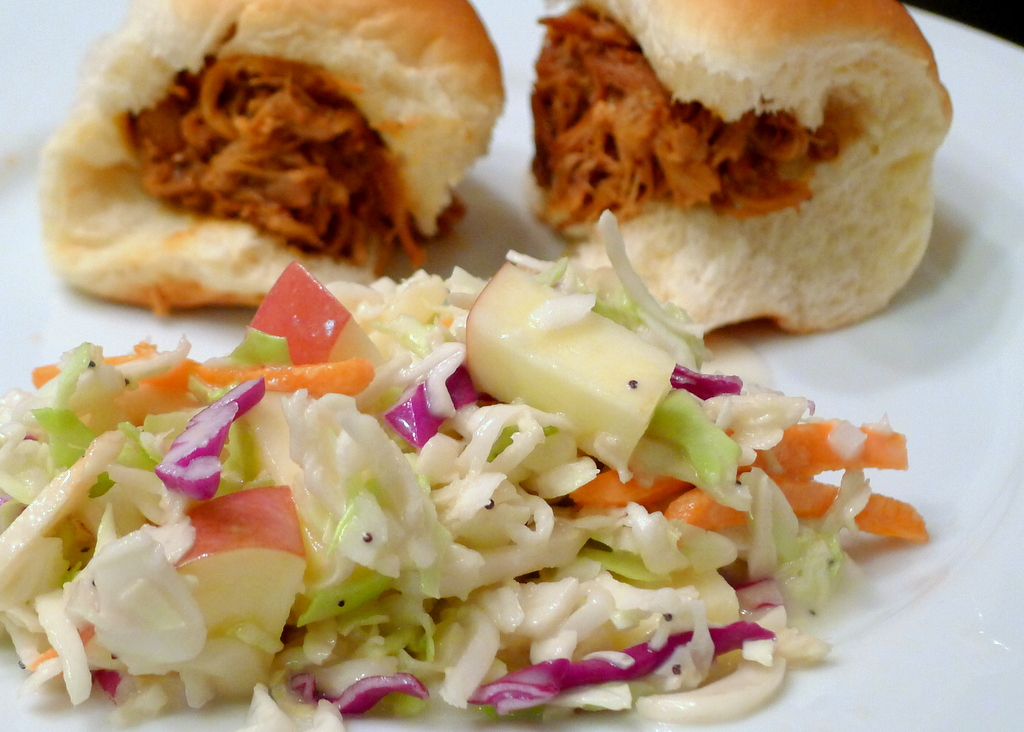 Ingredients
2/3 cup mayonnaise
3 tablespoons vegetable oil
1/2 cup white sugar
1 tablespoon rice vinegar
1/4 teaspoon salt
1/8 teaspoon poppy seeds
2 tablespoons diced onion
1 medium apple, chopped
1 (16 ounce) bag of coleslaw mix
Whisk together the mayonnaise, oil, sugar, rice vinegar, salt, and poppy seeds in a large bowl.
Stir in the onion and apple, then add the coleslaw mix and stir until thoroughly combined.
Cover and refrigerate for about 1 hour before serving.