Pin It
I'm a spinach lover and I always have a big bag of baby spinach in my fridge. I put spinach on sandwiches, salads, omelets, smoothies – pretty much anything that I think can use a bit of green. Still, I often have a hard time getting through the bag before the spinach leaves start to get slimy.
I stumbled onto this recipe the other day and had an "aha" moment. Spinach chips – of course! The perfect way to use up my extra spinach! Spinach chips are similar to kale chips, but with a much lighter texture. My kids loved them too, so this recipe gets a gold star in my book.
Ready to go into the oven: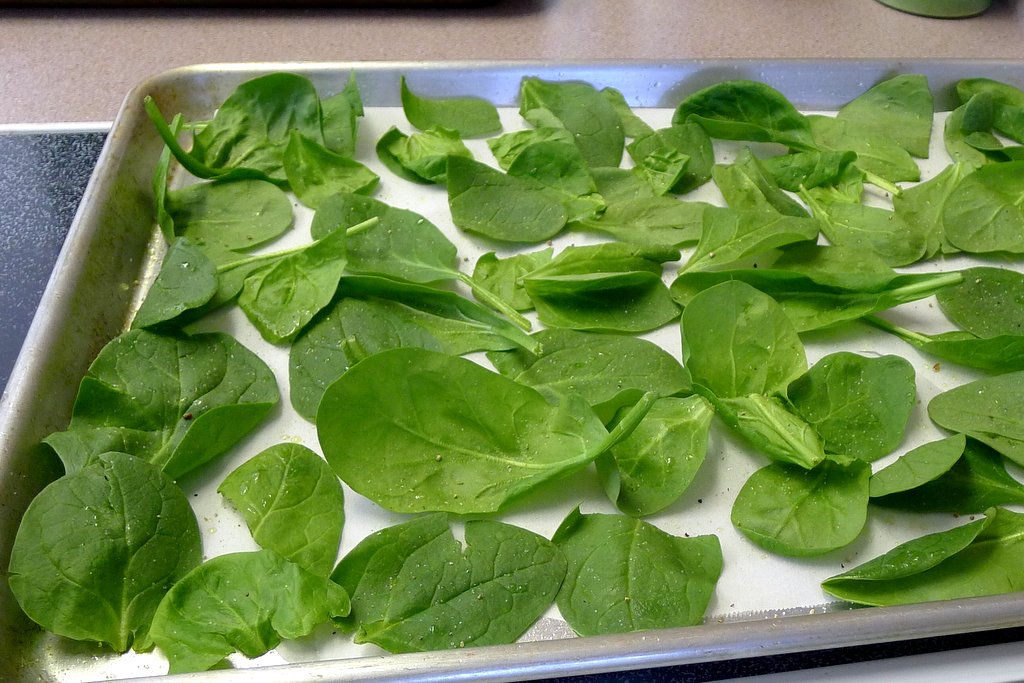 Ready to eat: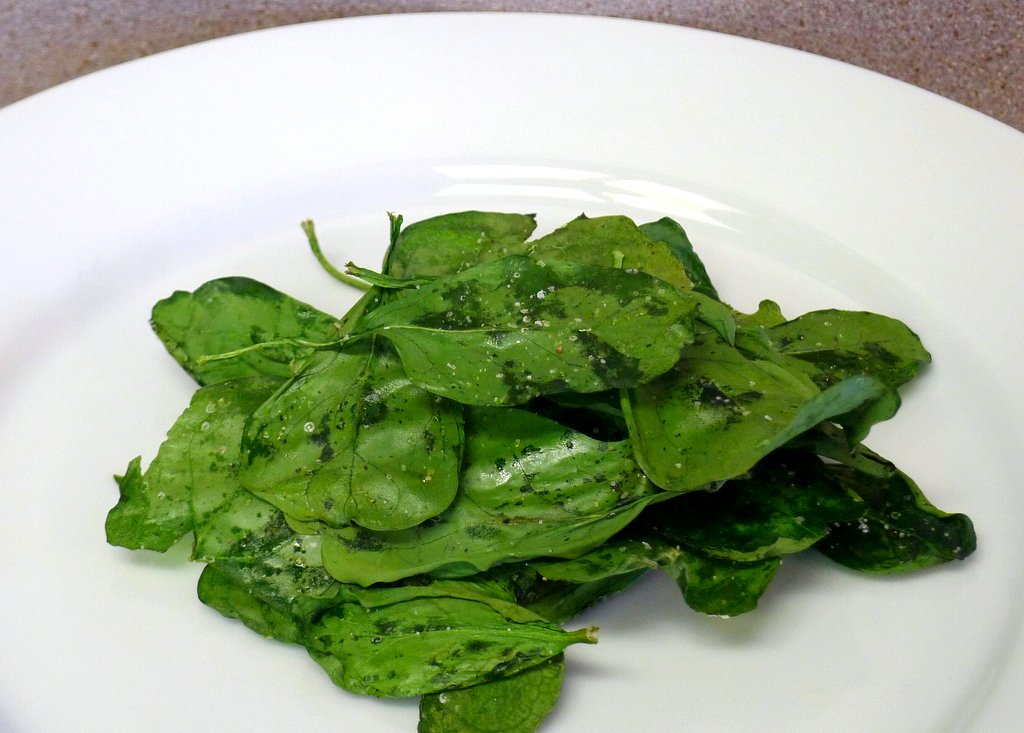 Ingredients
2 big handfuls of pre-washed baby spinach
Olive oil (use a Misto Olive Oil Sprayer, if you have one)
Salt and pepper, to taste
Preheat the oven to 325 degrees. Line two large baking sheets with parchment paper. (Note: this step is important; otherwise the spinach will stick to the baking sheet.)
Lightly spray the parchment paper with olive oil using an olive oil sprayer (or put a bit of olive oil on a paper towel and wipe it onto the parchment paper).
Spread the baby spinach evenly between the two baking sheets, making sure to keep the spinach in a single layer. Lightly spray the spinach with a bit more olive oil (alternatively, you can toss the spinach and olive oil together in a bowl, but be sure not to use too much oil).
Sprinkle salt and pepper over the spinach and bake for 12 minutes (you can cook both baking sheets at the same time). After 12 minutes, turn the oven off and keep the spinach in the oven for another 5 minutes.
Remove the baking sheets from the oven and let the spinach cool for a few minutes before digging in. Enjoy!