Pin It
It was my daughter's 9th birthday over the weekend (and also my dad's; they share a birthday – isn't that sweet?), and every year she requests that I make Sherbet Punch for her birthday party.
(I hope I'm not the only one who's been calling it "sherbert" all of these years, instead of "sherbet". Sheesh, how did I miss that?)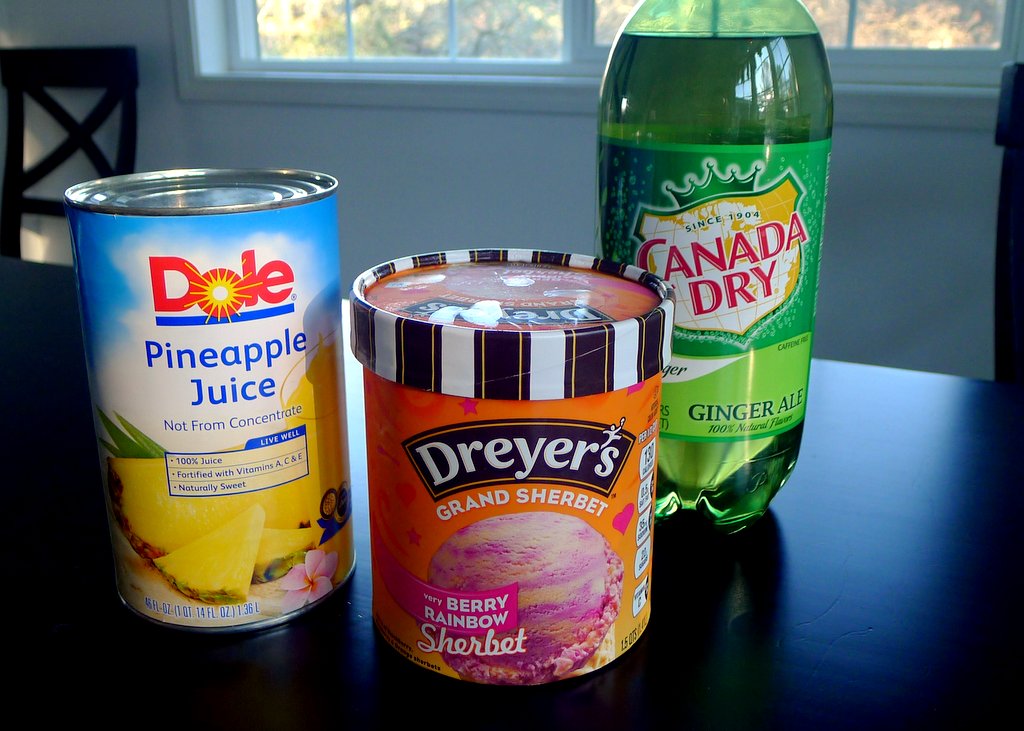 Anywho. This recipe couldn't be easier and the kids love it (not to mention a certain mom I know). Just 3 simple ingredients and about 2 minutes of your time is all that is required. I like to prepare this right before it will be served, since the foam from the berry sherbet tends to turn odd colors after it's been sitting out for a while.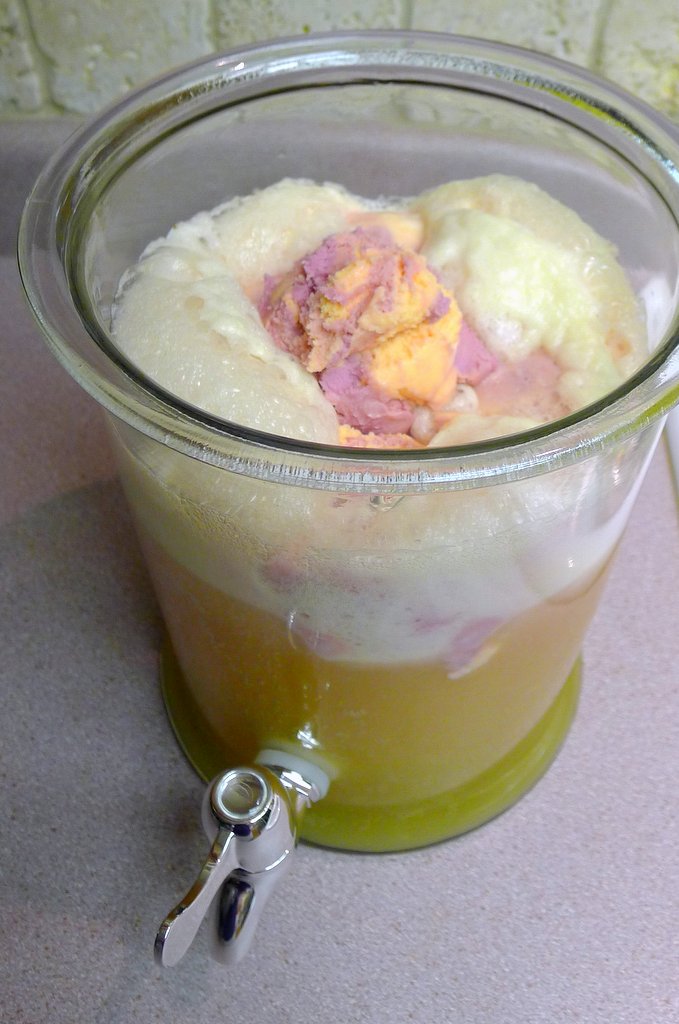 Ingredients
1 46-ounce can pineapple juice, chilled
1 2-liter bottle of ginger ale, chilled
1/2 container of your favorite sherbet flavor
Pour the pineapple juice into a punch bowl or large beverage dispenser. Slowly pour in the ginger ale. Gently stir a couple of times to combine.
Place scoops of the sherbet on top of the pineapple juice/ginger ale mixture (the sherbet will float on top and start to foam a bit).
Serve the punch topped with a spoonful of the frothy sherbet, and let the celebration begin!