Pin It
I discovered this pork chop recipe on Allrecipes and I had to share it with you. Most pork chops I've had are tough and not very flavorful, but this recipe produces chops that are not only tender, but taste more like steak than pork! Click here to see the original recipe. I like to buy a pork loin roast (not tenderloin) and cut my own chops at home. This allows me to decide how thick I want the chops, and the roasts are usually cheaper too.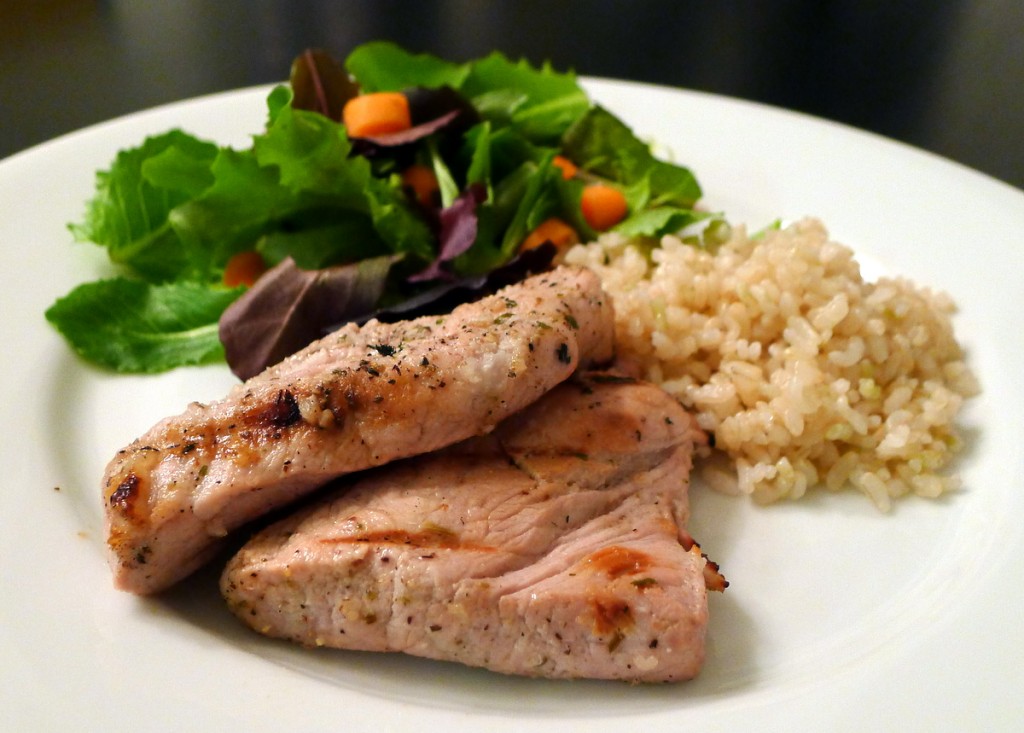 Ingredients
1/4 cup lemon juice (about 1 lemon)
2 tablespoons vegetable oil
4 cloves of garlic, minced
1 teaspoon salt
1/4 teaspoon dried oregano
1/4 teaspoon black pepper
6 boneless pork loin chops
In a large resealable bag, combine lemon juice, oil, garlic, salt, oregano, and pepper. Place chops in bag, seal, and refrigerate 2 hours or overnight. Turn bag frequently to distribute marinade.
Preheat an outdoor grill for high heat, and lightly oil the grate. Grill pork chops for 5 to 7 minutes per side, being careful not to overcook. Serve with your favorite side dishes and enjoy!