Pin It
The fall season has officially begun, and what better way to celebrate than to dust off your oven and make this amazing Bourbon Pecan Peach Crisp. Peaches aren't a typical fall fruit, but they are still in abundance in my neck of the woods, which makes this dessert the perfect transition from summer to fall. If peach season has already passed, this would be amazing with apples too!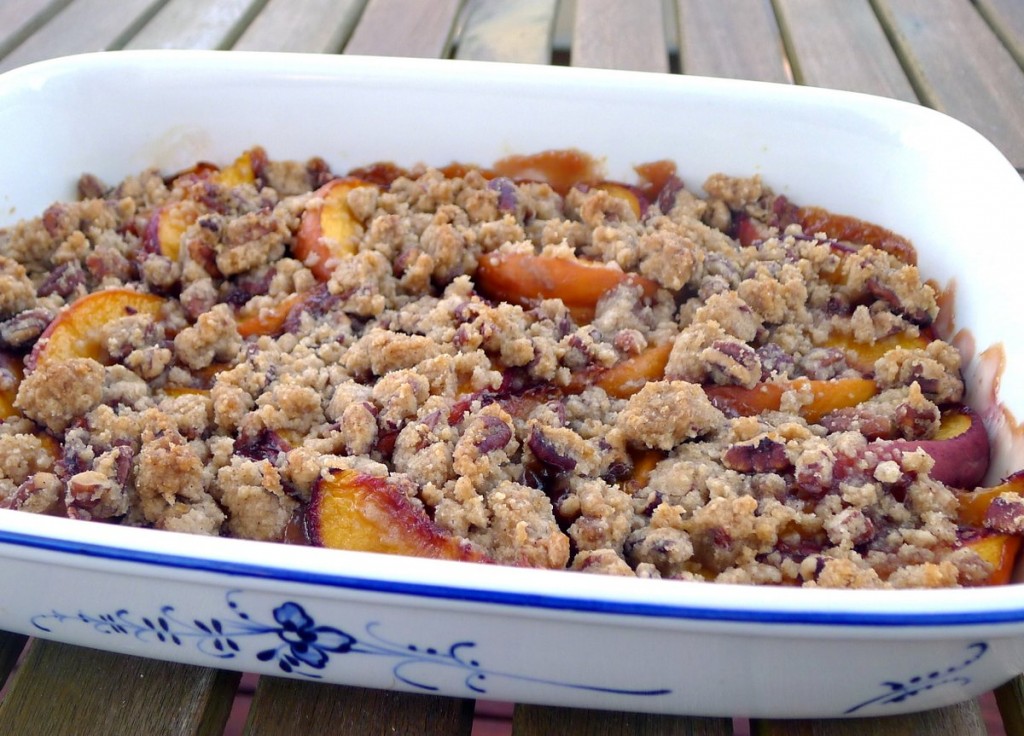 Of course, no crisp would be complete without a scoop of vanilla ice cream.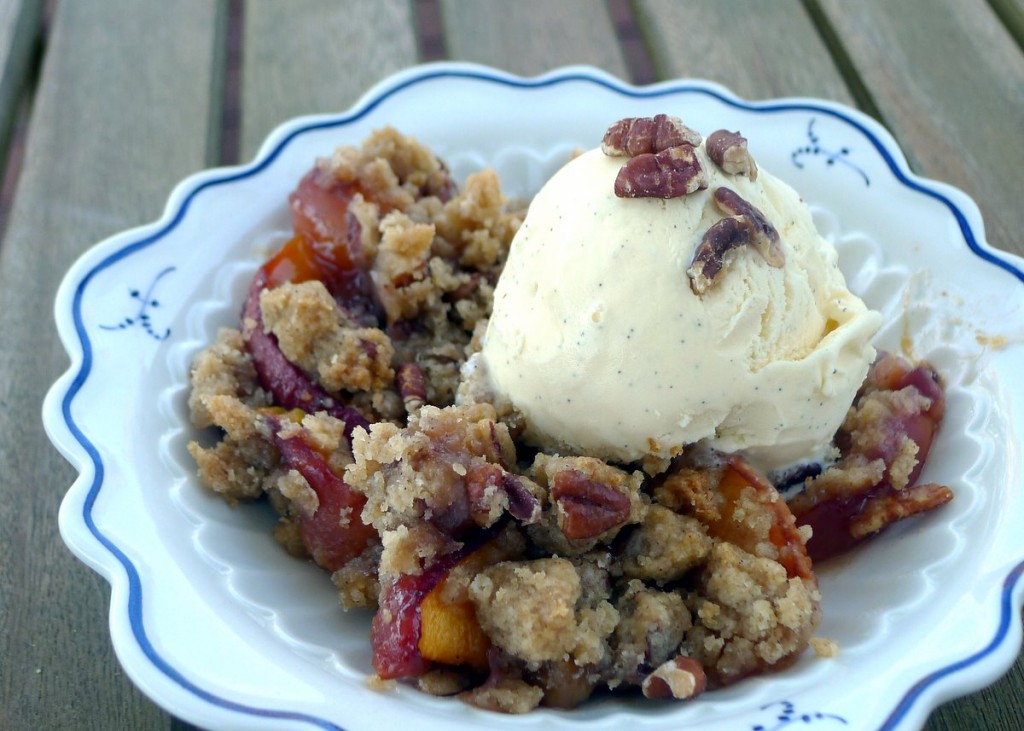 Serves 6
Filling Ingredients
3-4 peaches, sliced (about 3 cups sliced)
2 tablespoons bourbon
2 tablespoons brown sugar
1 1/2 teaspoons cornstarch
1 teaspoon vanilla extract
Topping Ingredients
1/3 cup pecans
1/2 cup plus 1 tablespoon flour
1/3 cup brown sugar
1/4 teaspoon salt
Pinch cinnamon
1/4 cup (1/2 stick) butter, melted and cooled
Preheat the oven to 375 degrees.
Butter a 7 x 11 baking dish (or other medium-sized baking dish) and set aside.
Spread the pecans evenly onto a baking sheet, and bake until toasted, about 4 minutes. Remove from the oven and let cool.
Add the sliced peaches (no need to peel) to a large bowl. Sprinkle the bourbon over the peaches and gently stir to coat the peaches. Add the brown sugar, cornstarch, and vanilla to the bowl and stir gently until coated. Set aside.
To prepare the topping, stir together the flour, brown sugar, salt, and cinnamon in a medium bowl. Stir in the toasted pecans. Pour the melted butter over the top, and stir to combine.
Spoon the peaches into the bottom of the baking dish, leaving most of the residual liquid in the bowl. Crumble the topping over the peaches, using your fingers to distribute evenly.
Bake in the preheated oven, for about 30-40 minutes, or until the topping is golden-brown and the fruit is bubbly. Let cool for at least 20 minutes.
Serve warm with a scoop of vanilla ice cream, and enjoy!
Adapted from The Bojon Gourmet and Host the Toast.