Pin It
Hello everyone! I hope you had an amazing summer! We had lots of fun adventures this summer, but our biggest was the road trip to Colorado that the girls and I took with my dad to celebrate my grandmother's 85th birthday. We were gone almost two weeks and saw some great sights along the way, like this beautiful view in Arches National Park.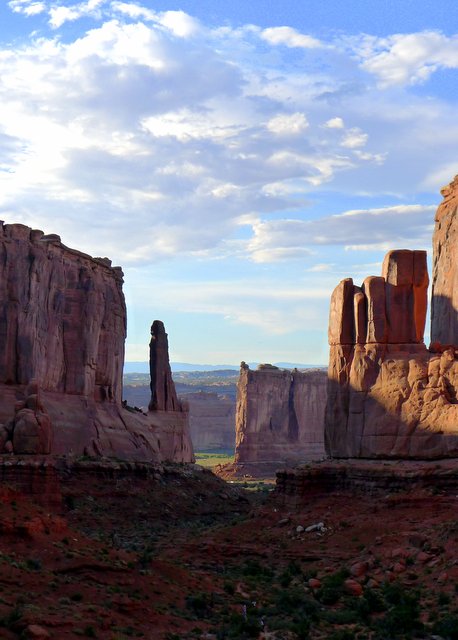 When we got home, I found the freezer stocked with a bountiful assortment of meat (apparently my hubby made a trip of his own – to Costco). After fishing around in the freezer for a while, I pulled out a multi-pack of pork sirloin tip roasts. My first thought was "what on earth am I going to do with this?" I could use it for carnitas, but the sirloin cut is probably too lean. I put on my thinking cap and this is what I came up with:
Tandoori Grilled Pork.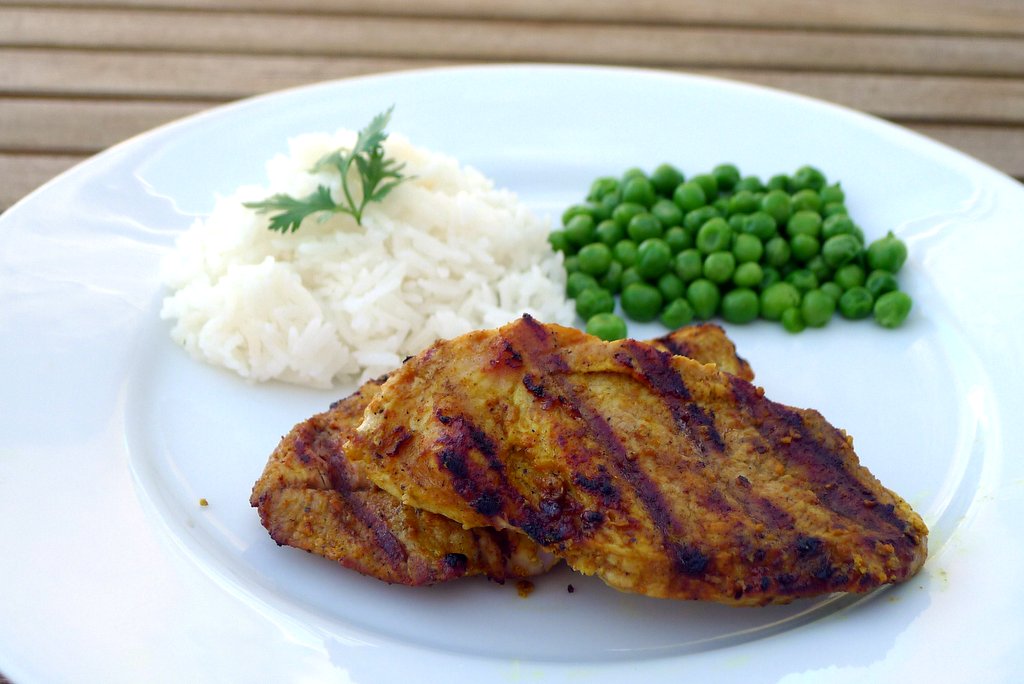 I sliced the roast into steaks (like pork chops) and marinated them in plain yogurt with lots of deliciously-aromatic spices. The acidity in the yogurt tenderizes the pork, but be sure not to marinate for more than 4 hours because the meat can actually get overtenderized. After marinating, cook the pork on a hot grill, and then enjoy this extra-tender and flavorful pork with your favorite side dishes. Next time I make this, I plan to include naan bread and maybe a mango chutney. Yum!
This recipe is kid-approved!
Ingredients
1 cup plain Greek yogurt
2 tablespoons vegetable oil
1 teaspoon cumin
1 teaspoon coriander
1 teaspoon Garam Masala
1/2 teaspoon turmeric
1/2 teaspoon salt
1/4 teaspoon ground ginger
1/8 teaspoon garlic powder
1/8 teaspoon cayenne pepper
1 pork sirloin tip roast
Add all of the ingredients, except the pork, to a small bowl and whisk together until well blended. Spoon the yogurt mixture into a large zip-top bag, or a large bowl.
Cut the pork roast against the grain into slices about 1/2 to 3/4 of an inch thick. Add the pork to the yogurt mixture and combine until the pork is thoroughly coated. Place in the refrigerator and marinate for 2-3 hours (4 hours maximum).
Preheat an outdoor grill to high heat, and lightly oil the grate. (Note: I like to take the pork out of the refrigerator about 20 minutes prior to cooking it, to allow the meat to come up to room temperature. This allows for more even cooking.) Grill pork chops for 5 to 7 minutes per side, being careful not to overcook. Serve with your favorite side dishes and enjoy!