Pin It
These are my favorite meatballs. They are tender, flavorful, and healthy too, since they are made with ground turkey instead of beef. The crushed red pepper gives them a touch of heat, but not enough to keep my kids from devouring them. They freeze great too, so make an extra batch and store them in the freezer until your next spaghetti and meatball night.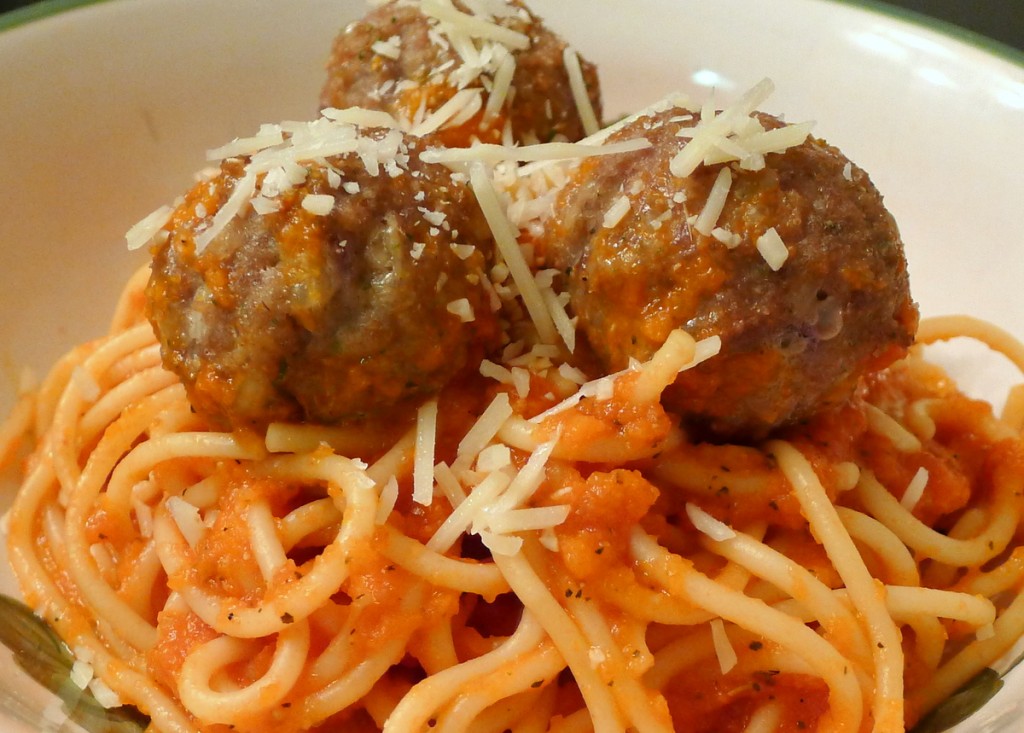 Ingredients
1 package ground turkey (1.5 pounds)
1 1/2 teaspoons sea salt
1 small onion, diced
1 teaspoon garlic powder
1 teaspoon dried oregano
1/2 teaspoon crushed red pepper (or more, if you like them spicy)
2 tablespoons Worcestershire sauce
2/3 cup seasoned bread crumbs
1/2 cup milk
1/2 cup shredded parmesan
Preheat oven to 400 degrees and line a large baking sheet with foil.
In a large bowl, mix together the ground turkey, salt, onion, garlic powder, oregano, crushed red pepper, and Worcestershire sauce. Add the bread crumbs, milk, and parmesan cheese, and stir together until well-blended (but don't over-mix, or your meatballs will be tough).
Using your hands (don't be afraid to get messy), form into 1 1/2-inch meatballs and place on the prepared baking sheet. Bake in the preheated oven for 20 to 25 minutes, or until cooked through.
Serve on top of spaghetti with your favorite sauce, and a sprinkling of parmesan cheese.