Pin It
I don't know who originally invented the caprese salad, but I would just like to say "thank you"! I cannot get enough of the delicious combination of ripe tomatoes, fresh mozzarella, basil leaves, olive oil, and balsamic vinegar. It just might be best flavor combination ever invented . . . seriously.
Here's what I'll be eating this summer. A lot.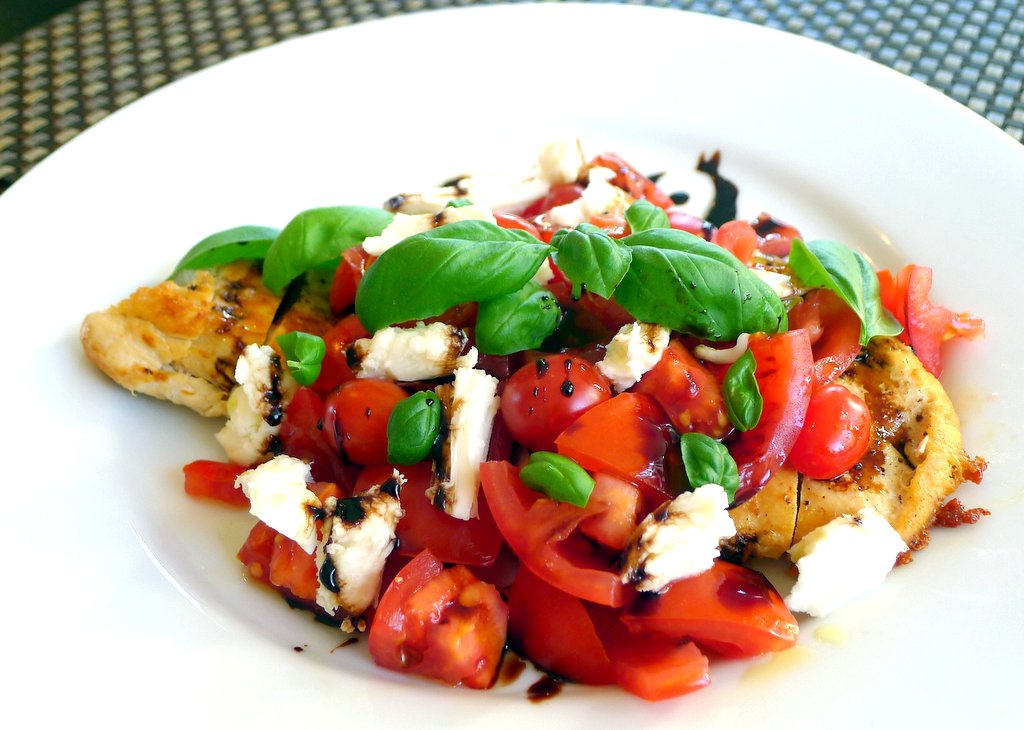 So good, and so simple! Take a sautéed chicken breast and top it with delectable caprese salad with a balsamic reduction, and you have beautiful Caprese Chicken.
To make a good caprese salad, you must have the proper ingredients. This means fresh basil (not dried), fresh mozzarella (not that string cheese stuff), and the ripest tomatoes you can find. This is definitely a dish to make during the summer when tomatoes are at their peak. Quality olive oil and balsamic vinegar are important too. Reducing the balsamic vinegar concentrates the flavor and really makes this dish, so don't skip that step.
The best way to keep fresh basil on hand is to buy a basil plant or two. I have a couple of basil plants by my kitchen window, so I can simply pluck off a few leaves whenever I need to (try adding basil leaves and a slice of lemon to your water).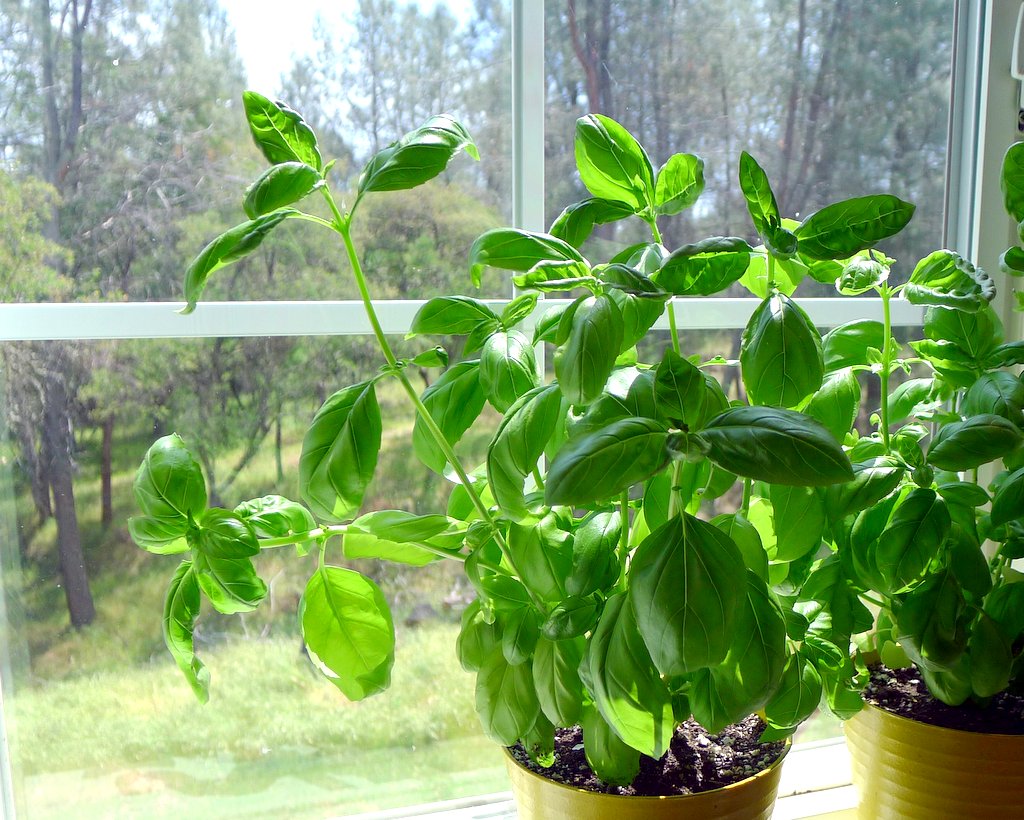 Unfortunately, California is going through a drought, so I decided not to plant any tomatoes this year (sniff), but I should be able to get some awesome tomatoes from the local farmers market.
This should feed about 2 people, but we had very large chicken breasts, so we were able to feed 2 adults and 2 kids with this recipe.
Ingredients
2 boneless, skinless chicken breasts
1/2 cup balsamic vinegar
2-3 tablespoons olive oil, divided
2 cups ripe tomatoes, cut into bite-sized pieces
1 cup fresh mozzarella
Fresh basil leaves
Salt and pepper, to taste
First, pound the chicken breasts with a meat mallet (or your weapon of choice) until uniformly thick. Season with salt and pepper, and then set aside.
Add the balsamic vinegar to a small saucepan and bring to a boil over medium-high heat. Reduce heat to a high-simmer (or low boil) and cook for about 10 minutes, or until the vinegar is reduced by half. Remove from heat.
Meanwhile, heat 1-2 tablespoons of olive oil in a large pan over medium-high heat. When the olive oil is hot (you should start to see small ripples in the oil), add the chicken breasts and let cook, undisturbed, for 3-5 minutes. Reduce heat, if needed. When properly browned, the chicken will release from the pan with little effort. Flip the chicken and cook for another 3-5 minutes, or until cooked through. (Note: adding a lid to the pan during the last few minutes of cooking will help the middle of the chicken get done faster.) Remove the chicken to a cutting board and let rest a few minutes before cutting.
To serve, cut the chicken into slices on the diagonal (or however you like) and carefully transfer the chicken to the dinner plates. Top with the tomatoes, and then tear the mozzarella into small pieces and place on top of the tomatoes. Drizzle with olive oil and the balsamic reduction, scatter a few basil leaves on top, and then add fresh ground pepper, if desired. Enjoy!