Pin It
I made my Mexican Bean Salad last weekend. It's a family favorite, but we always have some left over the next day. It keeps great, so we usually just enjoy a "rerun" of the yummy bean salad on day 2. This week I wanted to do something a bit different though, so I decided to make a chopped salad with my leftovers. I just mixed a few salad ingredients into the bean salad and presto-chango. It was so good! The dressing on the bean salad combined with the avocado to add the perfect amount of flavor for a nice, light salad.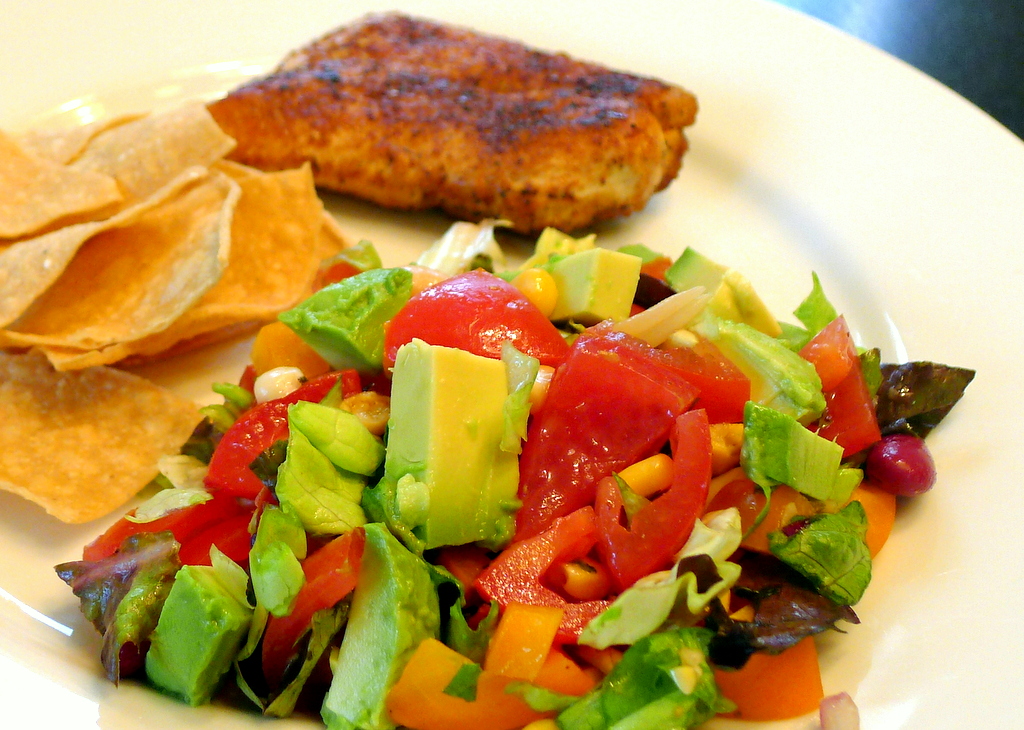 I served this salad with my yummy Chile Lime Chicken, which would also be great chopped up and mixed into this salad.
Ingredients
2-3 cups leftover Mexican Bean Salad
4 cups romaine lettuce, chopped into small pieces
2 cups chopped tomatoes
1 avocado, chopped
Add all of the ingredients to a large bowl and toss lightly to combine. Serve immediately.