Pin It
This colorful bean salad is beautiful to look at and delicious to eat! The flavor is amazing and the crunchy bell pepper and creamy avocado add great texture to the salad. I adapted this from a recipe on Allrecipes. Click here to view the original recipe. This makes 8-10 servings, so plan on having some leftovers. This will keep for several days in the fridge (if it lasts that long!).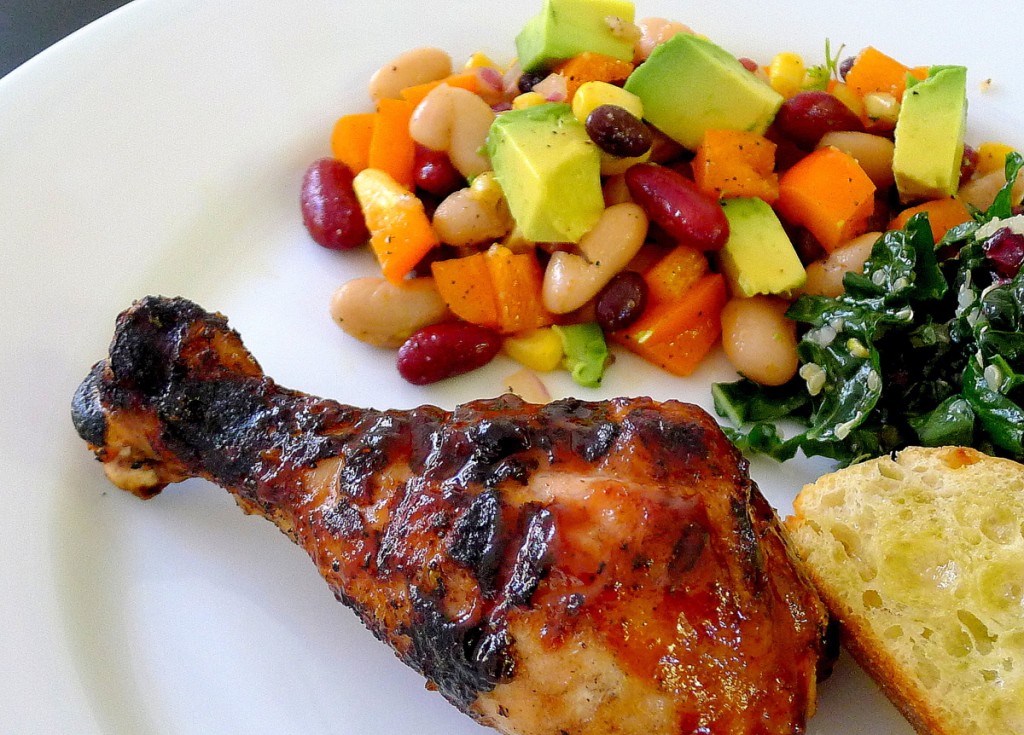 1 (15 ounce) can black beans, rinsed and drained
1 (15 ounce) can kidney beans, drained
1 (15 ounce) can cannellini beans, drained and rinsed
1 orange bell pepper, diced
1/3 cup diced red onion
1 cup frozen corn, thawed and drained
1/4 cup olive oil
1/4 cup red wine vinegar
2 limes, juiced
2 tablespoons white sugar
1 tablespoon salt
1 clove crushed garlic
1/4 cup chopped fresh cilantro
1/2 tablespoon ground cumin
1/2 tablespoon ground black pepper
1/2 teaspoon chili powder
1 avocado, diced
In a large bowl, combine beans, bell pepper, red onion, and corn.
In a small bowl, whisk together olive oil, red wine vinegar, lime juice, sugar, salt, garlic, cilantro, cumin, black pepper, and chili powder. Pour olive oil dressing over vegetables; mix well.
Chill thoroughly, and serve cold. Add a tablespoon or two of diced avocado to each individual plate when serving.